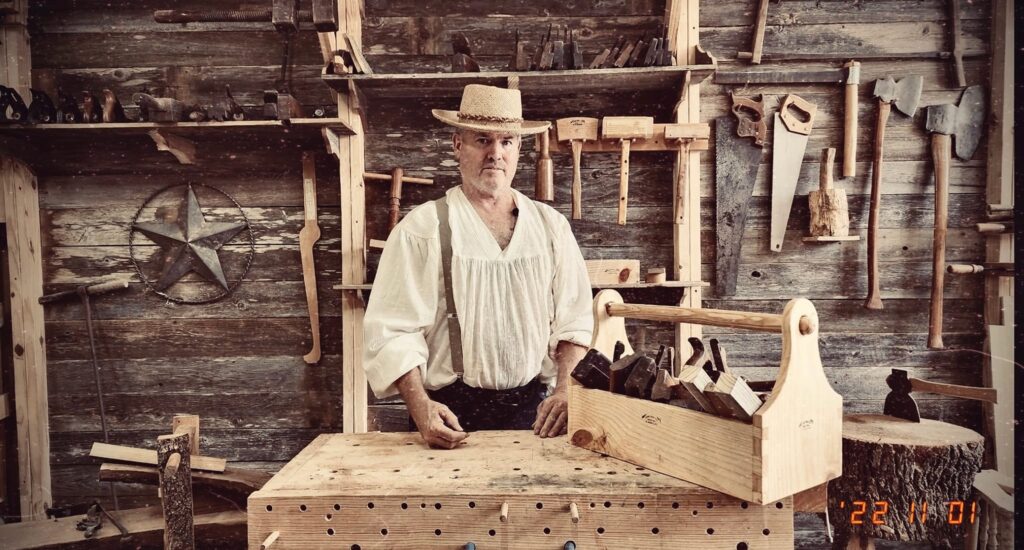 Follow Handcrafted by GR Broussard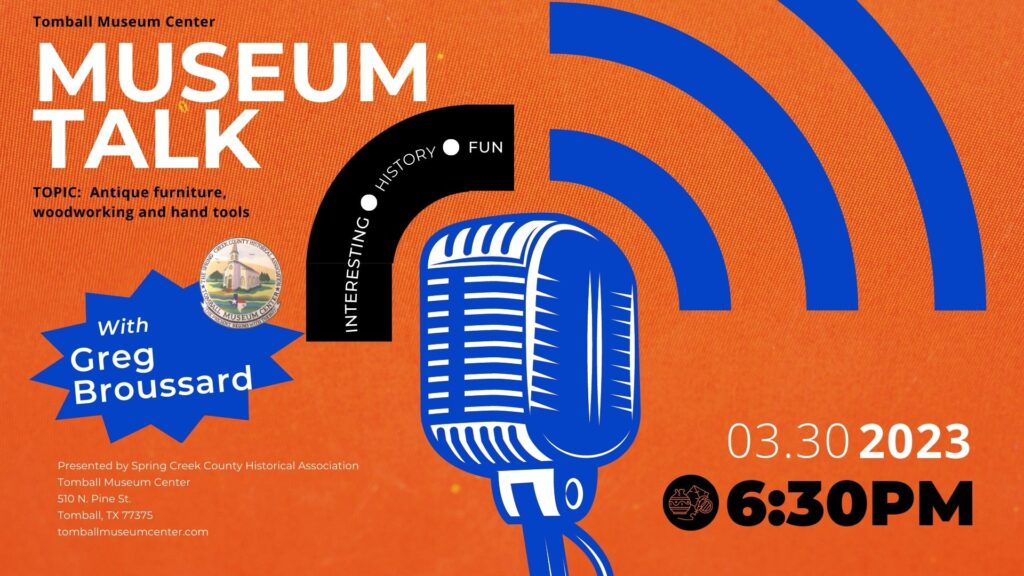 Museum Talk with Greg Broussard
Thursday, March 30, 2023 at 6:30pm at Tomball Museum Center Fellowship Hall, 510 N. Pine, Tomball, TX 77375
Please join the Tomball Museum Center for our March Museum Talk with Greg Broussard on Thursday, March 30 at 6:30 p.m. at the Museum's Fellowship Hall building.
Greg is a volunteer at the Tomball Museum Center, restoring antique woodworking hand tools and creating videos illustrating their use. Greg also operates the local business Handcrafted by GR Broussard, where he makes high quality furniture and custom wood projects for his customers. The woodworking techniques he uses are hundreds of years old. Using only traditional joinery, his products are meant to last for generations.
Greg will describe his recent woodworking activities and will show us how he uses some of these historic hand tools to create art, in the form of useful furnishings.
If you are not able to attend, this event will be videotaped as part of the Museum's continuing Museum Talk video series.