We had the opportunity to catch up with Clark Johnson of BSA Troop 113 about his progress repairing and restoring the WWII Memorials at the Tomball Museum Center.
Clark is doing an AMAZING job, working every weekend and is ahead of schedule!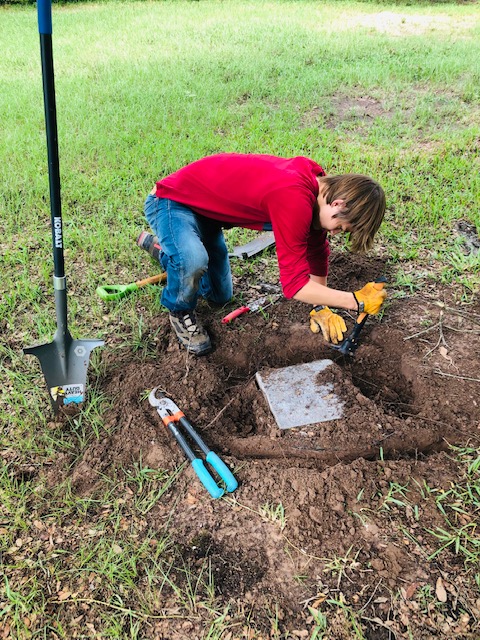 Clark will be joined by some of the other members of BSA Troop 113 in a couple of weeks as he begins finishing up the project. He hopes to be finished with the majority of the project by the Antique Car Social on Saturday, October 8th. If you get the chance make sure to go by the WWII Memorials and admire the wonderful results Clark has accomplished!
P.S. Be on the lookout for another exciting announcement with Clark Johnson and BSA Troop 113 soon!