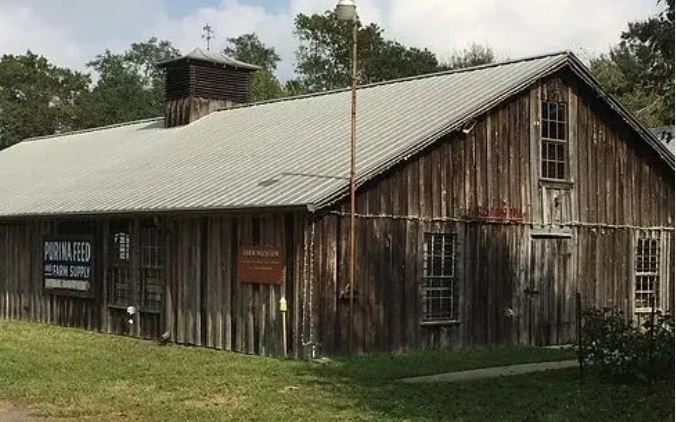 The barn was built in 1969 to house a collection of early farming tools, equipment and a one-horse gin.  The 1870s two-story gin was owned and operated by the Wuensche family near Spring, Texas.  It is believed to be one of the only two animal-powered gins remaining in the State of Texas. 
The barn also includes various displays of items donated by many families from the Tomball area.  Some of the interesting items include a steel wheel tractor, a blacksmith shop, a display of cloths washing from a boiling kettle, wash tub with scrub board, to a washing machine driven by a 2-cycle engine.  In addition, we have a horse driven fire wagon, a chuck wagon and many other interesting items the early settlers used.
"Excellent visit - knowledgeable and enthusiastic guides. I came to see the doctor's office, but an unexpected highlight was the huge cotton gin."
"It was really interesting, you get to read and see all the interesting artifacts."