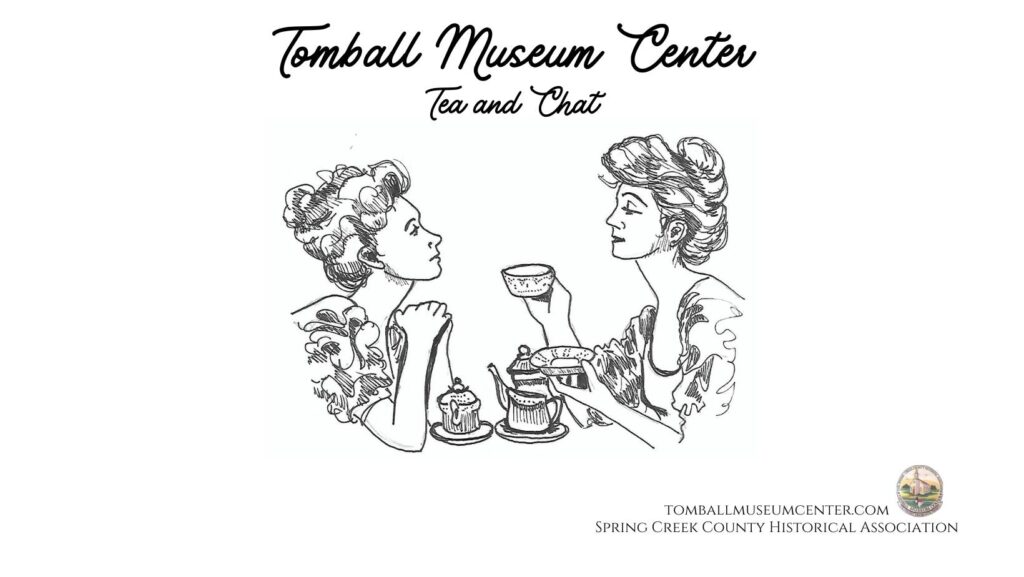 Please join us for the fall Tea and Chat held in the Fellowship Hall at the Tomball Museum Center on November 4th, 2023, from 3-5. 
We are selling tickets this early by request. There are twenty-four seats/tickets available at $25.00 per ticket or you can reserve a table for four at $100.00. Ticket reservations are available here. 
We hope you can join us for a fun afternoon spent tasting teas, nibbling on delicious tea fare, and experiencing a special program themed from the 1800s.  
We will add details of our caterer, flower donation and program closer to the date.  
Proceeds benefit the Spring Creek County Historical Association, Tomball Museum Center.